Description
IDM (Internet Download Manager) is one of the tools to help you download files on Chrome browser easily, quickly and save time. Follow the article to know how to add IDM to Chrome.
Microsoft's Edge is also a web browser built on the core platform of chronium of chrome, so we still add it in the chrome way.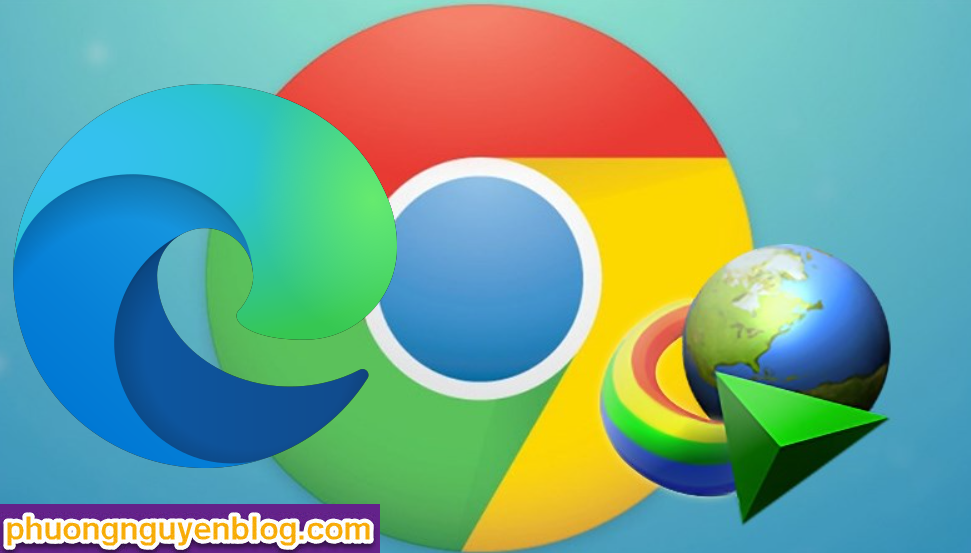 IDM stands for Internet Download Manager is a tool to help you manage file downloads to your device. Support you to manage and schedule file downloads easily on computers with Windows operating system.
Instructions to add IDM to Google Chrome and Microsoft Edge browsers
Visit the link here > Click Add to Chrome > Add an extension > Open Chrome extension manager > Click the details of the IDM Integration Module tool > Enable permission to run in incognito mode > Restart Chrome
Detail here
Step 1: Visit the link here to and click Add to Chrome and Microsoft Edge.
Step 2: Then, click Add widget.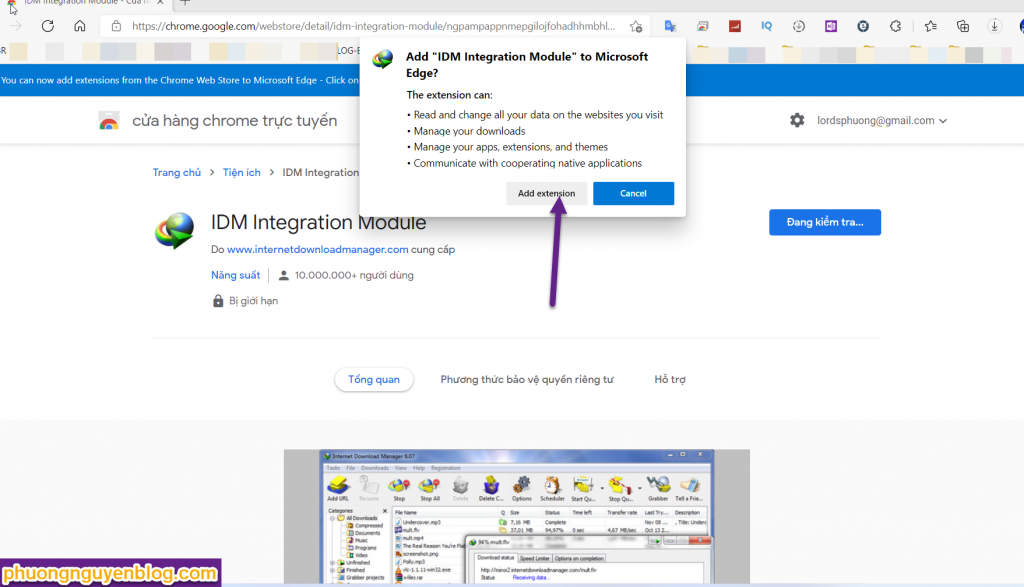 Step 3: Access the link chrome://extensions/ or right-click the IDM icon and select manage Extension to open the extension management screen on Chrome. At the IDM Integration Module tool, click Details, configure to allow anonymous integration.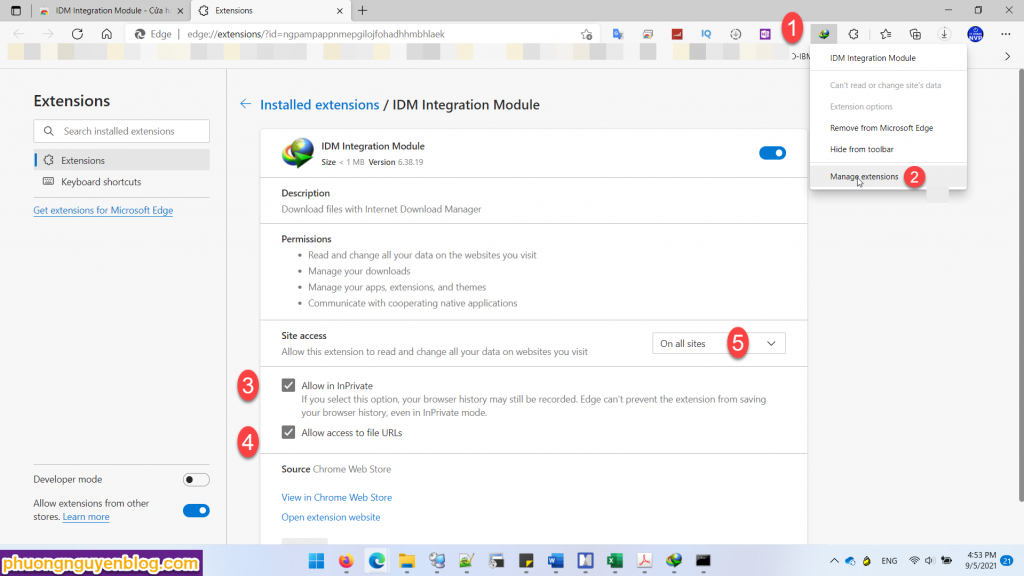 After configuring them, turn off Chrome and restart EDGE, there will be a download icon.
Good luck
Phuong Nguyen wrote If you feel or just like share slightly.